Specializing in Personal Injury, Auto Accidents, Wrongful Deaths, Medical Malpractice, and Worker's Compensation
Jasper AL Personal Injury and
Workers Compensation Law Firm
The King Firm, located in Jasper, Alabama, provides a broad range of legal services to individuals throughout Alabama.
Located in the heart of "Coal Country" in Northwest Alabama, we are a full-service law firm representing and advising clients in the areas of:
With over 100 years of combined experience, our attorneys possess high academic credentials, maintain strong community ties, are committed to the pursuit of excellence, communicate effectively, and demonstrate the strictest personal and professional ethics, as well as the utmost concern for our clients.
This site is designed to provide information about our firm and the services that we offer. If you would like any information about our firm that is not posted here, please contact our Jasper, AL, Law Office.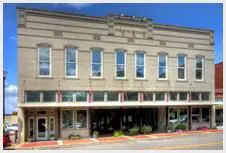 The King Firm, LLC is located in Jasper, AL serves North AL and Central AL, including but not limited to Walker County, Jefferson County, Tuscaloosa County, and Birmingham. Serving individuals in the heart of "Coal Country."